Read What Our

Clients Have to Say
Check Out

What Our Clients with

Sparling Houses

Have to Say!
"You know that feeling you get after a good, hard rain, when you take an unexpected turn on the way home and find yourself lost in a sparkling view of your familiar surroundings as if they were all brand new? That's how it feels after Graceworks cleans your house. It's magical.
My husband and I both work at home, so we turn into cave dwelling, monosyllabic creatures on a regular basis and cleaning is always the second thing to fall by the wayside during deadline crunch time. (The first is healthy eating, obviously. Sugar + caffeine = art, in case you wondered.) We moved into the area recently and knew we had to sort out a cleaning service quickly or we'd never dig ourselves out of the dust and the clutter and the mountains of pet hair. As this was not an appealing prospect, I poked around online, found Graceworks, and hoped for the best. I was blown away! I realize these are a lot of superlatives for housecleaning, but I'm telling you, this isn't ordinary housecleaning at all. The owner, Eric, is not only friendly, punctual, great with silly dogs as well as distracted humans, and really, really good at what he does– he truly seems to ENJOY cleaning, just as he claims on his website. I can't tell you what a difference this makes in the state of our home. I'm not kidding. It doesn't simply sparkle, it FEELS like the fantastic little retreat it ought to be. All this and everything he does is ecofriendly too, so no choking on chemical fumes in the wake of all that sparkling.
I couldn't be happier with Graceworks and I recommend them wholeheartedly!"
M.C. in Medford
"I am currently visiting my parents, Arnold and Donna Wallender. Amy A. started cleaning their house at the end of January. This is my first visit with them since then, and I want to extend my heartfelt thanks to Amy for her wonderful, wonderful work. The house is absolutely sparkling, and my parents could not be more pleased. Besides doing a terrific job, they also appreciate her pleasant nature and her thoughtfulness and care about them personally. I understand that recently Amy's supervisor also recently came out to the house. It is wonderful to hear about that level of care and service.
Thank you thank you thank you to Amy for all you do for my parents, and to Graceworks for running such a great business. You are helping my parents and me more than I can put into words."
Lisa W. for parents in Medford
"Amazing work! Graceworks cleaning performed a move out clean of my home and it looks brand new. They arrived on time, communicated promptly when one of the cleaners wasn't able to come due to health issues and supplied additional people as soon as possible. Appreciated their transparent cost estimate even without viewing my home and quick response to my Yelp inquiry. Thank you! "
Hannah W. in Medford
"It went really well. I like Alison a lot, very down to earth. Thank her for me. She did a great job. I'd like to have her come back in the future."
Robin H. in Jacksonville
"Very happy with their cleaning and the product used on the shower door!"
Caroline N. in Medford
"Hi, My name is Linda and I work for Dr. Binette @ Women's Health Inc. Your company is now cleaning our office. Currently Ilda & Meaghan are cleaning. I had a spill today, just water on the floor in our kitchen/break room, but a significant amount, so I took a few paper towels to clean up the water to my surprise there was not any dirt on them!!! I have worked here for over 20 years. I can't even remember when I go to wipe something up expecting lots of dirt etc. This was such a nice surprise. I wanted to make sure I let you know. We had wonderful cleaners 20 + years ago but have numerous cleaners since then, and have been very disappointed. I am the OSHA compliance officer so always meet with the cleaners and work closely with them. I give kudos to your staff they are excellent in cleaning and contamination."
Linda M. in Medford
"It was amazing! Absolutely loved it. The house is sparkling. Dazzling! So many words I could use to express how good it was! The house is ready for the baby coming soon!"
Katie G. in Jacksonville
"Amber is great as usual.!"
Jacque C. in Medford
"Amber did a absolutely fantastic job! I wanted deep cleaning and she surpassed my expectations! Can I adopt her?"
Delo W. in Medford
"The cleanings are going fantastic. LaVonne even worked on my hubby's bathroom yesterday. It is a nightmare bathroom. It will never be a dream bathroom, but she sure made it look sooooo much better. Thank you. I so appreciate you guys. And she is an absolute joy!"
Tammy C. in Gold Hill
"Amber and Mellissa did a very detailed job. We've had professional housecleaning for 5 years and I'm so glad we switched to GraceWorks!"
Cathi S. in Central Point
"Amy is the best! Efficient, quick, and I look forward to seeing her every month"
Debbie P. in Medford
"It went wonderfully!  Melissa got right to it and my kitchen and bathroom are looking all spiffy!  She's a wonderful lady. "
Margo in Ashland
" I was well pleased with Amy's cleaning job. I was so surprised she was able to get all of the list done, though I didn't expect it. She even cleaned my bathroom and kitchen sinks! "
Bliss W. in Ashland
"Fantastic company to work with in every way. Superb communication of goals and expectations from the get go. Gabriella did a fantastic job, showed up on time, wore a mask, and was very pleasant. Excellent prices. I can't recommend this company enough. "
Dax in Medford
"The cleaning went great. Marissa's a hard worker. I'm happy with her work."
Peter L. in Applegate
" Haley was great! She is super detailed and thorough."
Mari F. in Rogue River
"We very much appreciate Amy going the "extra mile" in going after the spider webs."
Donna W. in Medford
"I just love the service you guys provide, willing to help me and adjust as needed has been amazing. We appreciate the great customer service and excellent cleaning. We feel as though family is coming to help out for our cleanings, which feels great since we don't have local family. Thank you for all that you do!"
Helen E. in Jacksonville
"Alison did a fantastic job! She got everything done in 4 hours. Great job!"
Sue M. in Medford
" My property manager went to look at home and said everything looks great. I appreciate the good communication and helpfulness since I am in Las Vegas and unable to come see the home."
John R. in Las Vegas for a house in Medford
"Thank you so much! Its stunning! Everything is shiny and pretty. Smells wonderful!"
Marcella in Central Point
" Pamela is very thorough and detailed oriented"
Ashley F. in Medford
"Veronica did an excellent job!"
Kathy R. in Ashland
"So far so good. Melissa is extremely thorough, more so than I would have expected."
Brian at Pointe Pest in Medford
"Everything is going smooth as silk."
Sarah M. in Ashland
"I have loved having GraceWorks clean for us. You truly have fantastic employees! We may have you come in the future again."
Ashley G. in Medford
"Everything is good with Brandie's cleanings, we have zero complaints!"
Robin at Modern Fan in Ashland
"I was amazed she could get all that done. LaVonne did an awesome job. I'm appreciative she stayed longer to finish up. I've been struggling with severely low energy levels the last couple of weeks and beyond grateful for her support. She's a sweet lady.!"
Tiffany B. in Ashland
"Crystallynn did a great job! The place is sparkling."
Ardith in Ashland
"It went well. Very happy to have a clean house again and Pamela was very nice to work with."
Tonia M. in Medford
"Amy continues to be utterly superb. Not only does she do great work but she is also dependable and trustworthy."
Leslie L. in Ashland
"Carissa did an awesome job! Very professional and I like her a lot and her work. She was very comfortable to work with as well."
Karen R. in Central Point
"Jazmin does a great job, and she does things that I don't even have to ask her to do. The place looks great!"
Sarah W. in Medford
"Ilda was great, two thumbs up!"
Susanne M. in Ashland
"Jazmin and Cat are doing a great job, and we're very happy! Thanks!
Jen at Sunday Afternoons in Talent
"Gary and I both like Amy very much! She did a really excellent cleaning job, is very accommodating, easy to work with. We are looking forward to having her clean for us on a regular basis. Whew! such a load off my mind."
Genie A. in Ashland
"Everything was great, all clean now and my client is happy as well."
Nick D. in Ashland
"Thank you so much! The house is spotless and I couldn't have asked for a kinder more thorough person in Ofelia!"
Linda D. in Medford
"They did an amazing! They did great! Amber was awesome on the phone! Very impressed with them."
Deanne N. in Medford
"They were the greatest! Such wonderful people, we really appreciated the help! House is now sold!"
Lezlie G. in Ashland
"Crystallyn and Farrah were killer! They did a great job, we're very happy!"
Michael C. in Ashland
"They have done a really nice job for us each time. We really like having them here."
Susan M. in Jacksonville
"Thank you so much! I would love to set up another appointment with Carissa! The cleaning went amazing! Carissa is a marvel, and I'm so appreciative!"
Amanda O. in Medford
"It was the best Xmas gift ever! Super happy and still in awe on how well everything was done, the team was just great! 100% satisfied!!"
Tammy C. in Gold Hill
"I want to thank and commend Veronica for the excellent job she did cleaning our house. She was prompt, professional, friendly and hard working. Our home is an older home and after Veronica got done cleaning the bathroom it felt brighter and the shower looked so much better! The kitchen cabinets were sticky from too many paintings and nothing I did could make them better. After Veronica cleaned, I don't mind touching them as I did before. The whole house feels better!"
Connie B. in Medford
"Jazmin is doing a great job!"
Mike T. in Eagle Point
"Crystallynn is awesome. We love her. And such an upgrade in the quality of cleaning."
Ann Z. in Talent
" I am very happy with Ofelia and Brandie, they both go above and beyond and have attention to detail."
Renay C. in Medford
"Crystallynn,  Amy, Ofelia, and Veronica all did a great job!"
Community Works in Talent
"Marissa did a great job! She's knows what she's doing."
Jon P. in Central Point
" Jazmin did a great job today as she does always. She's a perfect lady at all times. I value her service to me now and in the past, as I will in the future. She's a real gem 💎. You are fortunate to have her in your employ."
Margot C. in Ashland
"Veronica was incredibly thorough!"
Gail R. in Ashland
"OMG – Breanna is a miracle worker! I've tried so long to even get that spot a shade lighter but never could."
Katie H. in Talent
"The cleanings have been perfect! Love Ofelia and Veronica's work."
Ryan D. in Medford
"Veronica is so nice to have around, efficient, and does a great job! I'm so happy with your service."
Judy L. in Medford
"Ofelia did an excellent job!"
Carolyn C. in Medford
"Jazmin is awesome! I am SO happy with her!"
Sarah W. in Eagle Point
"Haley is amazing! Her attention to detail and professionalism is off the charts!"
Antionette L. in Medford
"I'm very happy with the cleanings and Crystallynn, she is very conscientious."
Bernice in Ashland
"I would like to have the same incredible women(Veronica and Crystallynn) back in 2 weeks."
Dara A. in Medford
"Sara did a fabulous job! I would pay for the price of two people for this!"
Morgan H. in Ashland
"My compliments to Kira, she was fantastic! She went above and beyond, I have never seen my fridge and dishwasher so clean and polished. She was very professional and just amazing! Five out of five stars!
Colleen C. in Central Point
"The cleaning went fine, Kira did a great job. I am very happy with GraceWorks communication and service."
Vicky W. in Ashland
"Amy did a wonderful job! She was very pleasant, and did a wonderful job cleaning. She stayed busy the entire time. I am really pleased with the whole company with the help and thoroughness."
Jennifer S. in Phoenix
"Veronica did a great job thank you so much! I would definitely use this service again!"
Don W. in Medford
"We are very pleased with LaVonne's work. She is detailed oriented and pleasant to talk to. Always on time and makes sure there are no extra needs to be done."
Shirley N. in Medford
"Over and over again I am so glad I chose Graceworks for my parents. You and Amy are just outstanding!"
Lisa W. in Medford
"Amber does a fantastic job! Everything sparkles and smells fresh. Today she even scrubbed out some recent mud spots on the carpet and wiped out the oven ashes from self cleaning. Best cleaner ever!"
Annette F. in Medford
"She was very nice and the cleaning went well. I will call back soon to set up to have her come back."
Thais in Ashland
"Veronica and Alison did a great job vacuuming off my couch that had a lot of dog hair."
Sarah C. in Jacksonville
"Jazmin did a great job! Will definitely use your services again."
Cascade Property Management
"Cleanings are going good with Veronica! It was nice to come home from being away and have it look all clean and fresh."
Jane H. in Medford
"You have the best girls. They did a great job. We are happy to have Jazmin come back again and again!"
Kathy G. in Eagle Point
"We are very pleased, very happy with Crystallynn!
Gordon H. in Ashland
"We love and appreciate Ilda and her care for our doctors office. We are so glad we found a cleaner that can take care of all our needs."
WSG in Medford
"Carissa and Cat were great! They did a wonderful job!"
Deb S. in Ashland
"Ofelia did a beautiful job! I appreciated it very much."
Liza M. in Ashland
"They are so professional! I love your crew. They are so well trained and better than any other cleaners I've seen around here."
Petra N. in Medford and
Gold Hill for vacation rentals
"Jazmin was very sweet and did a great job."
Janie H. in Medford
"We just love Amy! Her personality and cleaning style are just great! We consider her part of the family. We adore her!"
Susie T. in Ashland
"It was fantastic!"
Linda R. in Medford
"Ofelia did a wonderful job as always!"
Nicky C. in Phoenix
"Carissa was on time and finished the job in less time than planned. She was quiet and efficient. I was very pleased and will ask for her again when I have a need. Loved the use of eco friendly products."
Billee S. in Medford
"Jazmin's great! I really like her personality and she does a great job!"
Michael B. in Eagle Point
"Carissa is wonderful. She did a really good job; it smelled nice and clean when she left, just like when you used to do it. And MaeMae, our dog, really liked her too; a big plus. Thank you for sending her our way."
Barbara M. in Talent
"Great work! Couldn't have been better, Crystallynn got lots of layers of dirt out."
David M. in Ashland
"AMAZING! Absolutely wonderful!"
Tara M. in Medford
"Crystallyn was great! Just terrific job. She was so thorough and attentive."
Shoshanna A. in Ashland
"I LOVE the cleaning services I'm receiving from Amy. She is so pleasant with a kind heart. She is an excellent communicator and performs thorough jobs. I am very happy with my service!"
Megan F. in Ashland
"The cleaning went great, everything really looked good when Ofelia and Veronica were done. They both were very friendly and efficient."
Hector A. in Medford
"The ladies did a great job on our house!"
Joe and Jan K. in Medford
"The cleaning went great, Farrah did an awesome job, was thorough and completed a lot in a little amount of time! I'd like to set up monthly cleanings."
Sunny L. in Ashland
Has Graceworks Housecleaning cleaned your house?
Let us know about your experience!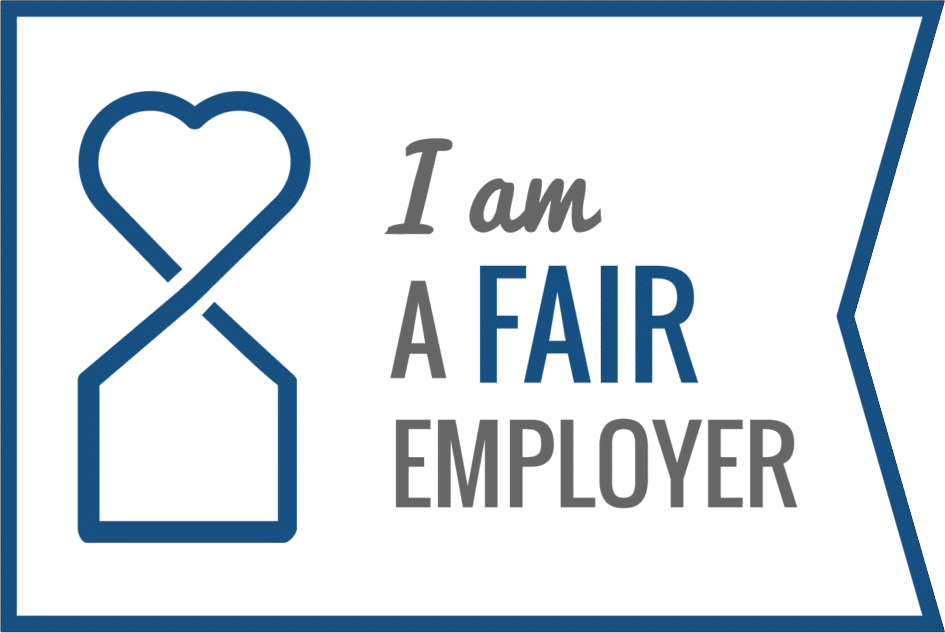 Click here to take the survey with questions designed to help you create a work relationship that is mutually beneficial and supportive!

Scheduling
Call to schedule Monday - Friday, any time from 9am - 5pm
Cleaning services
Available for Cleaning Monday Through Sunday
Fill out our form below for a
Free House Cleaning Quote!

A portion of our profits are given to Save the Children
Graceworks donates to the Ashland School Foundation each year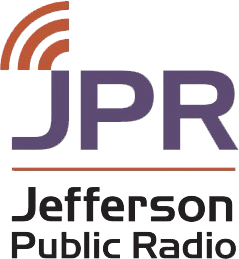 Graceworks donates to JPR each year

A portion of Graceworks profits goes to Integral Church to help grow access to Integral spirituality in the world.
We donate to No Pet Left Behind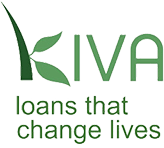 A portion of Graceworks profits goes to Kiva.org to help those with financial barriers around the world to be able to take steps for a brighter future.