Join Our Team of

Awesome Professionals
Are you looking to clean

 for a great company?
Looking for experienced housecleaners
Our business is growing and we are looking for experienced housecleaners with an eco-friendly orientation.
We are looking for individuals that are self-motivated, efficient, effective, friendly, detail oriented, present, and interested in working with wonderful people. Most importantly, we are looking for genuinely good human beings!
We offer some of the best pay in the Rogue Valley for housecleaners. Cleaners generally work in shifts of 6-8 hours per day depending on clients' needs and cleaner availability. We usually hire part-time to begin with and we like to make sure that each cleaner has plenty of time off to replenish as housecleaning can be quite physically demanding work.
Why Work With Us? 
What our staff have to say about working for Graceworks:
"I like the variety of work. Each client and each home, brings new experience!"
"I like how we get to set our own schedule and I love the clients!"
"There are so many beautiful homes we get to clean! I love it and the people we meet. They are often so appreciative. "
"It really is a stress reliever to clean, it's like therapy and I get paid for it!"
"This is one of my favorite jobs ever. People are happy to be helped. I love the freedom to create my own schedule too."
"I enjoy meeting all the people and working with the other cleaners, they are so upbeat and friendly! It's a great job!"
"I enjoy the cleaning and afterward the feeling of reward and people being happy as a result."
"I love the joy and peace that a clean place brings to these people and the satisfaction of having been part of that happening for them."
"I love meeting all of the people, the routine of cleaning, and then the feeling of accomplishment afterwards at the end of each job. "
"I'm so glad we get to use eco-friendly supplies and the flexibility of the scheduling!"
"I love the stability of income, the physicality of the work, and the supportive work environment with the management."
"I've learned a lot about cleaning on this job, it pays really well, and I love the people and the management really cares about us as cleaners. I always feel appreciated by them and the clients!"
"I love having a positive impact on people's lives and teaching them more about green products and practices."
"I really enjoy the variety, every week feeling a little different, sometimes working alone, sometimes with others."
"I enjoy the days where I meet a great client, the job goes well and I leave feeling accomplished."
"I enjoy working for a company that I feel has such integrity and management that feels kind, supportive, and genuine."
You could be a good fit
For this position if you:
Have your own reliable transportation.
Have a cellphone and internet access.
Have a good sense of how to give good customer service and how to clean a home well.
Are able to communicate clearly with us and our customers.
Are able to commit to a 1 year long and longer timeframe.
Are able to take in feedback from clients and a manager
We offer a drug free work environment and a win-win-win business model.
You may contact us through the form below if you are interested in working with us.

GraceWorks donates to Save the Children each year
GraceWorks donates to the Ashland School Foundation each year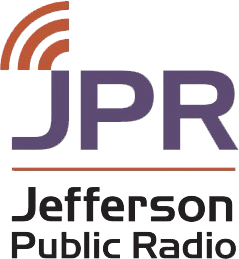 GraceWorks donates to JPR each year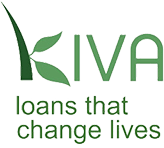 GraceWorks donates to Kiva.org to help those with financial barriers around the world to be able to take steps for a brighter future.