Graceworks Housecleaning

About Our Team
The GraceWorks Team
Meet our Green Cleaners
We understand that our clients welcome our company and cleaners into an intimate setting: their home. We hire only the most responsible, friendly, and caring cleaners. We support our clients in stepping away from their daily household chores and creating more simplicity and ease in their lives. We love providing each client with a peaceful, clean, and healthy living space. All of our cleaners are paid over the table and have been carefully chosen by our company. We look forward to serving you.
Eric Grace
Owner & Founder
In 2008, he was inspired to create Graceworks as an eco-friendly cleaning company to bring more goodness into the world through non-toxic cleaning. Eric has a passion for singing and playing guitar, creating poetry, dance, mentoring, holistic living, conscious business practices, sustainable development and living a soulful life. Eric and the Graceworks team have a mission to bring more goodness into the world through excellent service, a love of cleaning, non-toxic practices, and care for each person and each space that they clean. They look forward to being in touch with you to see how they may serve you.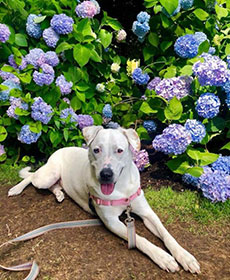 Lala
Graceworks' Mascot
Lala is Graceworks' official mascot. She was born in Northern California and made her way to the Valley in May 2017. Her official role is greeter at the office and making sure everyone is showered in kisses. She loves long walks, smelling for awesome scents, car rides, snuggling, and playing as much as she can.
Amber
Bookkeeper/Lead TRAINER/Cleaner
Amber was born in California, but she grew up in beautiful Oregon. Nature and the outdoors is a huge part of her life. Living in Oregon gives her 3 children the chance to experience the great outdoors. She loves making things beautiful and fresh. Her hobbies are a range from crafts, woodworking, cleaning and organizing, camping, fishing and sports. She's definitely a Jill of all trades.
Amber has done a variety of jobs from waitressing, C.N.A, as well as cleaning residential and commercial spaces. She finds it satisfying to serve her clients with quailty detailed work. Over the years, She has become concerned about her families carbon footprint and then taught herself ways to be ecofreindly by avoiding chemicals to provide a healthier lifestyle. With being a mom of 3, providing a healthy lifestyle is important to her.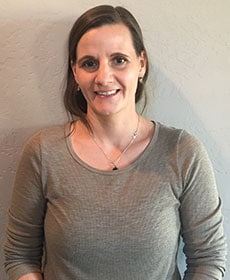 Amy
Lead Trainer and Cleaner
Amy has lived in the Rogue Valley for over 13 years with her husband and 2 beautiful daughters. After living in Washington and Northern California she settled here and there's no place she'd rather be. Throughout her life, "green" living and respect for the earth have been of great importance. She is thrilled to be sharing that dedication with others by helping to make their spaces shine.
She loves to laugh, sing, spend time with her family, and read. In her spare time, you can find her crafting natural healing and beauty products. One of her great passions is learning about the mind, body and spirit connection and incorporating that knowledge into living her best self and enriching her connection with others.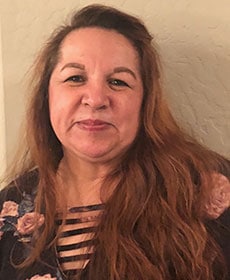 Ofelia
Cleaner
Ofelia has been in Oregon for many years. She is from a large family with 6 sisters and 3 brothers. She enjoys spending time with her family and doing many church related activities. She also enjoys making her clients homes a tidy and clean for you to enjoy. Ofelia is very trustworthy, dependable, reliable, as well as a hard worker who likes to pay attention to the little details of cleaning that make a house a home.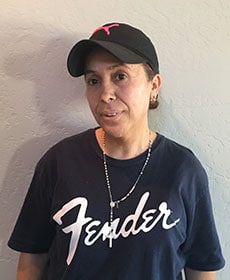 Veronica
Cleaner
Veronica loves and enjoy s cleaning! Her favorite experience is when her clients are satisfied and happy with her work! She loves all the areas in cleaning and enjoys getting at the little details! She also loves playing the guitar! She is excited to meet you and looking forward to clean your home!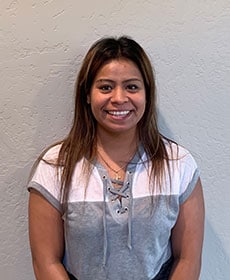 Jazmin
Cleaner
Jazmin was born in California and raised in Oregon. She has two beautiful girls and two step sons who ave taught her the meaning of unconditional love. She loves to spend her free time with her family doing fun activities like playing board games, watching movies and enjoying the outdoors. Jazmin also enjoys her time in the kitchen cooking for her family.
Being the oldest child of seven came with many responsibilities and unforgettable amounts of chores. That's when her passion for cleaning began, she's sure! For the past four years before working with Graceworks she has been cleaning retail stores, office and public schools. She love seeing the transformation of her work. She is highly motivated, honest and caring towards her clients needs to meet their satisfaction.
Melissa
Cleaner
Melissa was born and raised in Arizona and has lived in Medford for over 5 years now . Melissa comes from a very big family, with 6 siblings and a dog named skip. Her interests include metaphysics,cosmology, and music. In her free time, she enjoys playing basketball and hiking. Melissa also enjoys cleaning because she gets a sense of accomplishment. Less mess equals less stress is her motto. She believes having a clean space is a reflection on how you take care of yourself. She loves meeting new people and the connections she develops on a professional and personal level through cleaning.
Brandie
Cleaner
Brandie was born in Ashland, Oregon and raised in the country for most of her childhood. As she grew older, she fell in love with Oregon and all the beauty around it. Brandie has a 13 yr old son that gives her so much purpose and drive in her life. She loves to clean and the magic it brings to a home & family. She's excellent with detail and Brandie thoroughly enjoys her work.
LaVonne
Cleaner
LaVonne grew up in Victorville, California. She has three children, and six grandchildren. LaVonne believes that being a grandma is the best part of life. She enjoys watching her kids being parents, and she loves to spoil the grandchildren too. She moved to Oregon 18 years ago and absolutely loves it here, not only because of how beautiful it is here, but she also appreciates having her gas pumped by somebody else… and thinks that no sales tax is pretty cool too. She love animals, all of them, she would have a zoo in her yard if she could. She currently lives in Talent with her love, Michael and they are taking care of her mother. Being the youngest of 5 kids, she really enjoys the time she has with her now. LaVonne lives by the Golden Rule each and everyday. She is a positive person, loves to laugh, and works hard while appreciates a clean home. She is happy to be working with a company that cares as much as she does, about the customer, its employees and their equipment. She look forwards to cleaning a house for you!
Shavaughn
Cleaner
Shavaughn is a native of the Rogue Valley, born here but grew up in Northern California and has lived here many years off and on. She loves the great outdoors and spending time with her son and dogs, hiking, playing, and doing art. Born in Oregon she was raised in in Northern California where she grew up riding and showing horses. Most recently she has just moved back to the Medford area from rural Bend Oregon. After ten years of working as a fast paced professional screen printer and graphic designer she has taken some time out of that line of work to recuperate from burn out. Finding that working as a professional assistant and house cleaner is a therapeutic line of work she enjoys a great deal. She finds the more relaxed pace of cleaning homes to be restorative and especially appreciates righting the chaos of everyday life by using all natural products and processes she uses in her own home to help clients live a better, healthier life.
Baylee
Cleaner
Baylee grew up in Salt Lake City, Utah and moved to Southern Oregon. She loves any outdoor activities from snowboarding to fishing. She has two English Bulldogs with her boyfriend of 7 years. She is the oldest out of five boys and she also loves to cook!
Baylee believes that cleaning is therapeutic and she loves to see the satisfaction from our clients as well. Baylee is trustworthy, reliable, and hard working. She is willing to take the extra step to go above and beyond to meet our clients needs and/or expectations. She looks forward to building genuine relationships with you and to help make your life a little easier.  
Jessica
Cleaner
Jessica Martinez is 25 years old and was raised in California and she moved here when she was 14. Jessica loves working out, doing outdoor activities, and she also loves to clean. She has 3 children, 1 boy and 2 girls. They are what inspires her to be the best person she can be. In her free time she enjoys spending time with her family. Her goal as a cleaner is to make her clients have a smile on their face and make sure they feel satisfied with her work. 
"Amber was sweet and did a great job! She saw things to clean that we hadn't even noticed. We were very pleased and will be happy to use your services again."
– Terri P. in Central Point
"Can't say enough about the job they did. Was on short notice for a rental that we own. It's nice to be able to show a nice clean and odor free house. Thanks GraceWorks!"
– Harold in Medford
"I love coming home on cleaning day!"
– Hillary H. in Medford
"Ofelia was fantastic! My home is singing and sparkling! She was a delight to have in our home and it is just how I hoped it would be. You really do live up to your business name."
– Janie C. in Ashland
"I was very pleased with the young woman who cleaned my home. Amber was punctual, and listened attentively to my comments as we toured the house. Then she went to work immediately and stayed focused until she finished 2 1/2 hours later. Excellent!"
– Joyce P. in Talent
"Eric Grace and his staff have provided house cleaning services for me a number of times. Eric stands behind his service, always follows up to be sure we are pleased, and he and his housecleaners have dealt with our difficult schedules with 'grace' and great attitudes."
– J.S. in Medford
"They must have odne an impeccable job cleaning because I had an agent show it on Friday evening and the house is pending before we even got it on the market!"
– Kristen M., Real Estate Agent, in Ashland
"Wonderful service! Eric was very responsive and the cleaning person he sent out was the best I have ever had! I highly recommend him."
– Pam H. in Ashland
"Punctual, friendly, hard working and did a great job! I moved out of my rental and needed a full house cleaning top to bottom and everything that I asked was done. It looked great! Thank you!"
– Sarah S. in Central Point
"Crystal is lovely, genuine, willing and responsive and does a great job cleaning!"
– Shoshanna in Ashland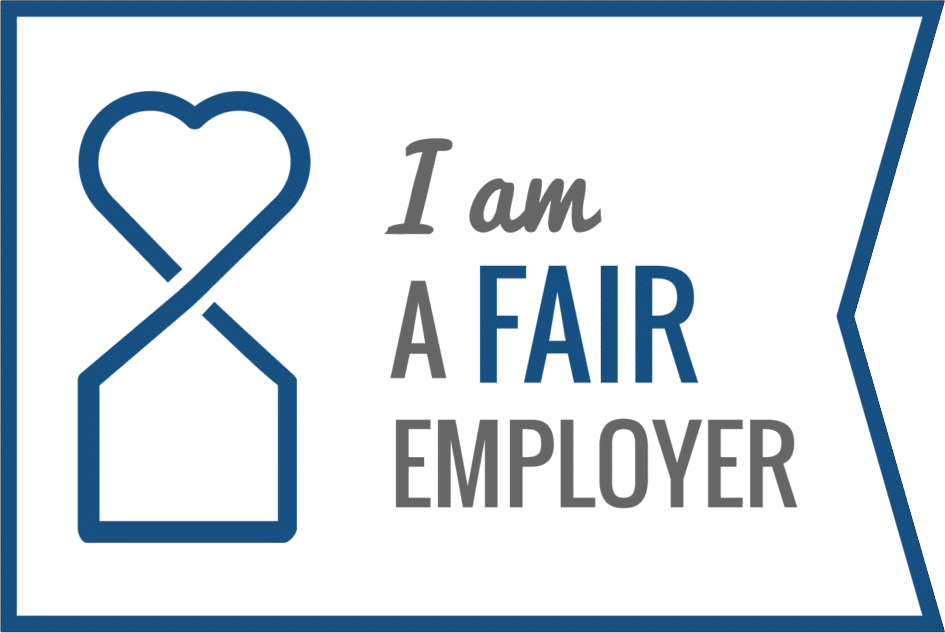 Click here to take the survey with questions designed to help you create a work relationship that is mutually beneficial and supportive!

Scheduling
Call to schedule Monday - Friday, any time from 9am - 5pm
Cleaning services
Available for Cleaning Monday Through Sunday
Fill out our form below for a
Free House Cleaning Quote!

A portion of our profits are given to Save the Children
Graceworks donates to the Ashland School Foundation each year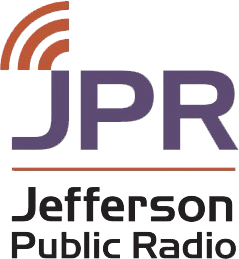 Graceworks donates to JPR each year

A portion of Graceworks profits goes to Integral Church to help grow access to Integral spirituality in the world.
We donate to No Pet Left Behind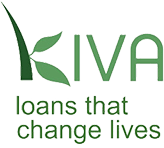 A portion of Graceworks profits goes to Kiva.org to help those with financial barriers around the world to be able to take steps for a brighter future.